Quorum Private Cloud DRaaS

A unique way to recover critical applications and data directly from the cloud after any storage, systems or site failure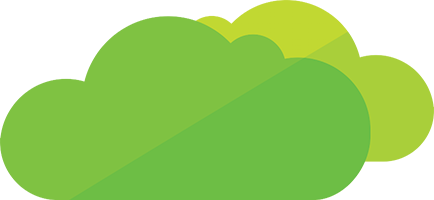 Request a Quote
Quorum's exclusive onQ private cloud DRaaS provides a unique way to recover critical applications and data directly from the cloud after any storage, systems or site failure. Simply boot up the snapshot and run directly from the Quorum Cloud.
With onQ, recovery takes minutes, not days.
CLOUD BACKUP AND FULL RECOVERY
Unlike other cloud "backup-only" vendors, Quorum stores snapshots that are ready to run virtual images of your servers and data. With Quorum you not only get cloud backup - you also get cloud Recovery!
At user defined intervals a snapshot is taken, encrypted and sent to the Quorum cloud. That snapshot is tested to make sure it will be usable in the event of a failure.
When a failure occurs, customers simply log into the web based admin console to boot up the cloud copy and run their servers from Quorum's cloud infrastructure. While running in the Quorum cloud, all data are backed up so nothing is lost.
ENCRYPTED IN MOTION AND AT REST
All data transferred to the Quorum cloud goes through a 128 bit AES encrypted session over a 256 bit AES VPN tunnel. A dedicated firewall isolates each individual virtual network enabling access to the recovery snapshot.
The Quorum cloud data centers hosting your applications are Tier 1, world-class, state of the art, and built with unmatched attention to detail. They deliver the highest performance, and are the safest and most stable environment possible to protect your servers and data.
AUTOMATIC TESTING
Unlike other cloud storage and data backup solutions, Quorum keeps a current snapshot of all servers under protection that are always ready to run. Daily tests are performed automatically on the snapshots. These tests are often skipped by other vendors due to cost and complexity, but Quorum does them automatically to guarantee that your snapshots are ready to run when you need them.
COMPLIANCE WITH MAJOR STANDRADS
Quorum's private cloud data centers are compliant with the major security standards. They have been fully certified with PCI (Payment Card Industry) data standards, and are fully compliant for HIPAA, SOX, and financial auditing standards such as FDIC and CUNA.
Contact us for a quote request!